Over the past three years, cryptocurrency exchange Binance has grown from a crypto-to-crypto trading platform to a comprehensive crypto ecosystem that offers a multitude of earning opportunities. In this article, we take a look at all the financial services offered by Binance.
Since the exchange's launch in July 2017, Binance has constantly grown its product suite to offer you more ways to use crypto to earn and grow your assets. While it has started as a straightforward cryptocurrency spot trading platform, it has since expanded into many services.
Regardless of how many products the exchange has launched, it says that it has created all of them in the pursuit of one vision: to give people more freedom with the way we use our money. In this article, we'll give you a framework from which everyone can understand the different solutions Binance offers from passive earning to trading.
Origins and Growth: Crypto Entry and Trading
While Binance began as a crypto-to-crypto exchange, it has since evolved and started offering more ways for people to get started with crypto. It all starts with the direct-to-customer features and platforms everyone can use.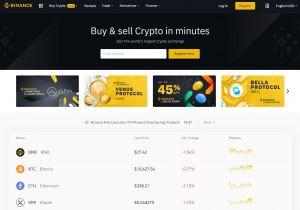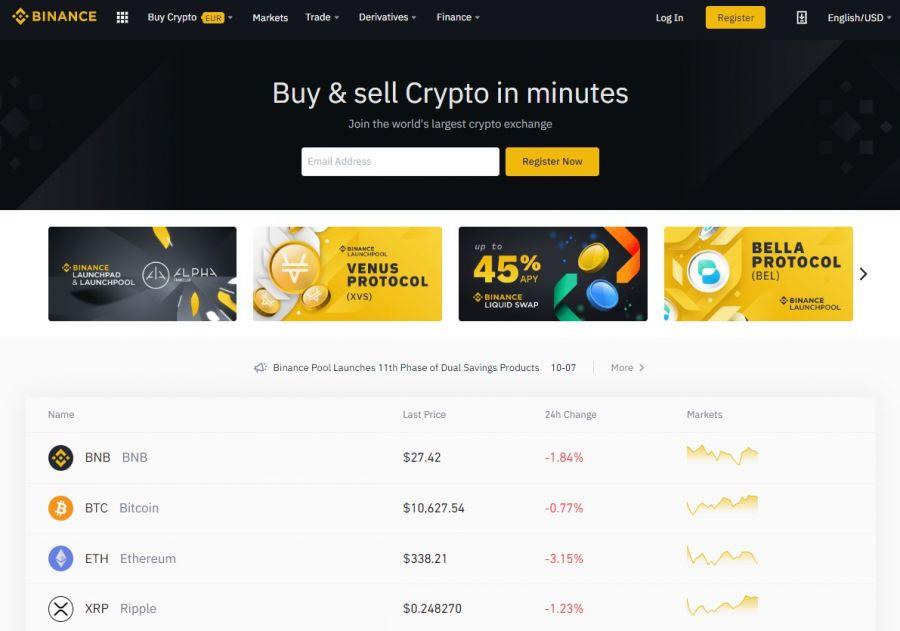 1. Spot Trading. Trade your crypto assets into other tokens and pursue straightforward gains. Binance hosts more than 600 token pairs and recorded as much as over $2 billion in 24-hour trading volumes, driven by an industry-leading matching engine that can process over 1.4 million orders per second.
2. Margin Trading. Explore further growth with leveraged trades (up to 10x) powered by funds Binance lends for your convenience.
3. Futures Trading. Trade Binance's wide selection of crypto futures contracts with up to 125x leverage. While Binance Futures has grown rapidly, there's still huge growth potential in the space, as 70% of the trading activity in the futures market today still comes from traditional finance.
4. Options Trading. Binance's crypto options products provide experienced traders with potential high liquidity, reduced spread and low premiums.
5. P2P Trading. This cash-to-crypto platform offers a marketplace for buyers and sellers to trade their local currency into crypto.
6. Buy Crypto. This platform allows people to use their credit or debit cards to purchase cryptocurrencies directly on Binance.
7. Fiat Exchange Partners. Binance has partnered with local entities to offer fiat-to-crypto platforms like Binance.US, Binance Lite Australia, and WazirX in India, among others.
8. Binance Card. This card offers people the power to use their crypto funds for spending on 60 million merchants worldwide, all while providing significant cashback rewards of up to 8%.
Binance also provides the means for institutions and other organizations to harness the benefits of crypto. This is more in line with the infrastructure-building part of our vision.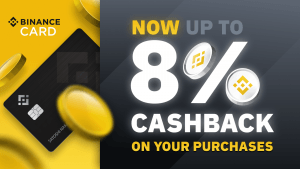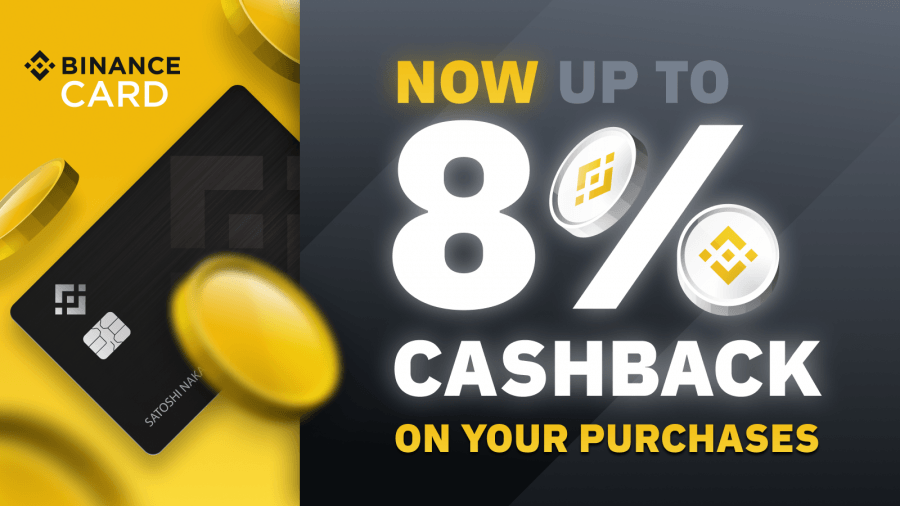 9. OTC Trading. Designed to help institutional investors, over-the-counter trading gives large-volume traders an option to trade without affecting prices in the open market.
10. Binance Broker. Binance works with qualified broker partners to offer digital asset trading services for global users, using their platforms and networks.
11. Binance Access. This is a business-to-business (B2B) solution for merchants, vendors, and wallets to enable native fiat-to-crypto exchange.
12. Binance Widget. The exchange provides website owners with a widget where people can buy crypto on Binance via their webpages, while earning commissions.
13. Binance Cloud. Binance provides the technology needed to launch local trading solutions, such as Binance.KR and Binance.TR, among others.
Earning and Harvesting: Crypto-Powered Finance and Wealth Management
While trading still is the main source of crypto earnings for most users, Binance has also introduced various crypto-finance services, including several wealth management products.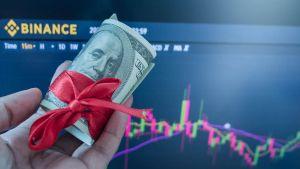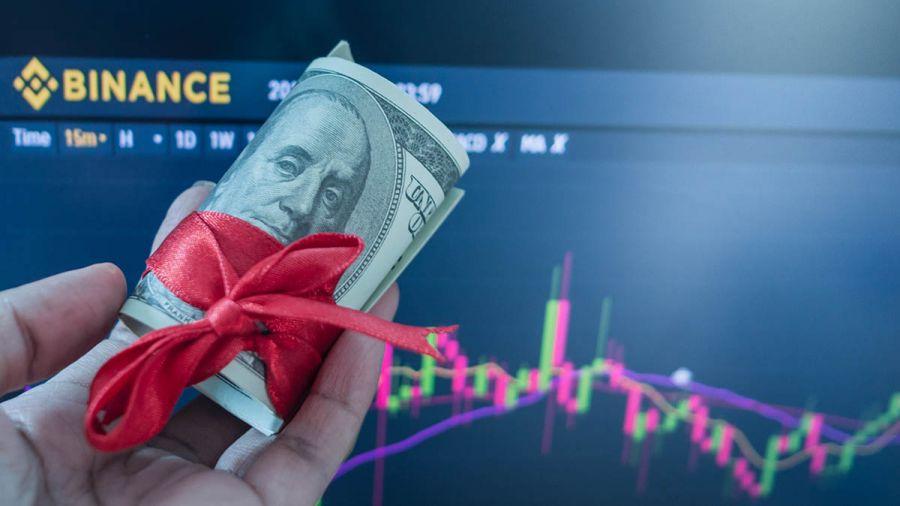 These crypto-finance solutions range from basic savings products with fixed interest rates to innovative offerings that share many characteristics with DeFi (decentralized finance). Regardless of their variety, these solutions all offer avenues for enhancing your crypto holdings when you don't trade them.
14. Binance Savings. This is a simple and secure way for you to accrue interest on cryptocurrency savings. Access either Flexible Savings, which you can deposit to and redeem from anytime while still offering up to 5.34% in yearly interest, or Locked Savings, which you can opt into for higher-interest earnings of up to 6.31% on an annualized basis.
15. Binance Staking. Just by holding your crypto tokens in Binance, you can benefit from staking programs for various supported cryptocurrencies, no questions asked, with up to 12% in estimated annual yields. You can also opt in to Locked Staking products where you can secure assets for a period of time to secure up to 46% in estimated annual yields.
16. Binance Pool. Now one of the biggest cryptocurrency mining platforms in the world, Binance Pool connects crypto miners to Binance's suite of financial products, while offering lower fees, increased rewards, and exclusive savings opportunities that feature up to 30% in annualized interest.
17. Binance Launchpool. With this newly-launched, DeFi-like platform, you can hold your crypto in a pool where you earn additional tokens, not only from the tokens you're holding, but also through the new token offerings (currently, we support Bella Protocol, Wing, and Flamingo) that drive up potential annual yield to as much as 74.11%.
18. BSwap. This automated market maker (AMM) pool product, the first of its kind for a centralized exchange, lets users pool tokens for easy earning and instant liquidity. All participants earn from trading activities inside this liquidity pool, which currently supports the following stablecoins: USDT, BUSD, USDC, and DAI. The platform combines the earning characteristics of a DeFi pool with the convenience and security of Binance.
19. DeFi Staking. With this feature, Binance grants earnings to users who opt to participate in certain DeFi solutions and alleviates them of the burden of having to transfer funds into complicated channels. DeFi staking users get access to as much as 16.40% in estimated annual yields.
The exchange's staff discussed some of these earning opportunities in more detail in this article.
The Future: Enhancing DeFi and Connecting All Blockchains
In 2020, everyone saw the rise of DeFi as a prominent force in providing earning opportunities. DeFi revolutionizes the way consumers think about finance, with various innovations that show a better way to execute financial services.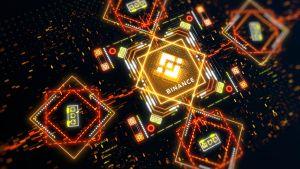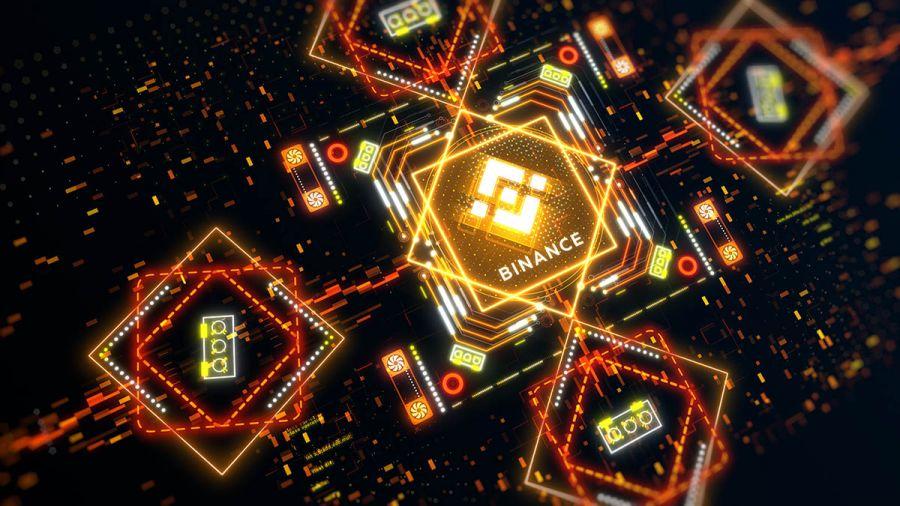 In support of the DeFi revolution, and in line with our commitment to play a central role in the growth of crypto, Binance collaborated with the DeFi community to launch Binance Smart Chain. This new smart contract blockchain makes it possible to create more DeFi solutions in a cost-effective and high-performing manner.
Binance also launched a $100 million DeFi accelerator fund, through which it aims to help more innovators in creating more DeFi solutions, such as platforms for decentralized lending, yield farming, and trading, on Binance Smart Chain.
With these moves, the exchange aims to bridge DeFi and CeFi (centralized finance), while offering more earning opportunities for everyone, such as:
20. Binance DEX. Before DeFi became a well-known term, Binance DEX has operated since April 2019 as a platform for listing and trading crypto tokens. It combined the speed of the Binance exchange with the advantages of a decentralized protocol. With more than 140 trading pairs and 114 million transactions processed, expect Binance DEX to play a key role in the ongoing DeFi movement.
21. BNB. The native token of Binance Chain now features a staking mechanism, thanks to the launch of Binance Smart Chain. Currently, BNB holders have a key role in powering the Binance Smart Chain, and they benefit from the process by growing their funds through staking.
22. BUSD. Stablecoins are important in many activities within the DeFi ecosystem. BUSD, Binance's US dollar-pegged stablecoin, has worked with various partners over the past few months to unlock earning opportunities like yield farming and other DeFi services using the token. Expect BUSD to be featured on more DeFi services in the future.
For most crypto users, their crypto journey starts with buying crypto and trading. However, Binance works to ensure that their journey will continue with more crypto finance services, eventually evolving into a more comprehensive financial ecosystem where centralized and decentralized crypto products work together to unlock greater financial freedom.