Mining Monero works a bit different compared to what you think you know about the standard cryptocurrency digging. Monero's focus on full-blown decentralization extends to its approach to mining, which is often promoted as being more "democratic" compared to the one found with Bitcoin, for example. The reason for it is Monero's implementation of the CryptoNight hashing algorithm which is used for mining its XMR tokens. This memory-heavy algorithm is supposed to provide for a more egalitarian approach to mining since it can be calculated by CPUs and GPUs, while being completely unfriendly to those who use application-specific integrated circuits (ASICs) as specialized mining-focused pieces of hardware.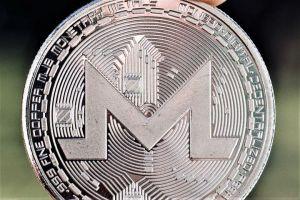 Getting Yours Facts Straight before You Mine Monero
Monero miners user their resources to act as validators of groups of transactions (blocks) made on the network, with XMR coins acting as a reward for each successful verification. On average, one Monero block is mined every 2 minutes. Supporting Monero's push for higher level of decentralization, the mining is done mostly with GPUs, with CPUs being a less efficient option.
Actually, the Monero team's desire to combat ASIC-based mining, led to the currency's forking into several spin-off tokens: Monero 0 (ZMR), Monero Classic (XMC), Monero Original (XMO), MoneroV (XMV) and others. In March 2019, Monero underwent a hard fork which, among other things, was supposed to further improve ASIC resistance. The miners were supposed to upgrade their mining software, while the XMR holders had to update their wallets to the latest version.
In addition to mining, one can easily purchase XMR directly from range of cryptocurrency exchanges such as Kraken, Binance and others. No matter if you mine them or buy them, XMR token can be stored in a variety of desktop, mobile and light wallets.
Choosing the Best Approach to Mine Monero
Going back to our guide on Monero is a great first step in preparing oneself for mining this cryptocurrency. Knowing at least the basics about Monero is the path to fewer disappointments, and the same goes for setting aside the budget for mining Monero in advance. The golden rule of investment applies here as well, as you would do well to prepare to invest not a cent over the amount you are fully prepared to lose.
But, first the good news. Considering that pricey investments such as ASICs are out of the equation, the decision to mine Monero will incur substantially lower costs on your mining budget. Compared to Bitcoin, for instance, Monero mining can be a more accessible option for those who want to try their hand at descending into the cryptocurrency pits without having to break the bank or become mining professionals overnight.
When all is said and done, mining Monero revolves around three basic approaches:
Going solo with Monero mining. While this option may be best left to more experienced users, the good news is that you can do it on your PC playing the role of the mining rig. All of the profits remain with you, just as the heavy responsibility for handling all of mining operations by yourself and performing maintenance of the associated hardware.
Joining a Monero mining pool. This option requires you to utilize your computing resources as part of a group of miners who share mined XMR tokens among themselves. While you are required to pay a fee to a pool you join and share your gains, joining strengths in this manner will allow for faster validation of blocks, thus creating a more stable access to Monero tokens.
Using cloud-based services to mine Monero. In this case, you sign a contact with a cloud mining platform, usually based around a data center which will perform mining Monero for you in exchange for a regular fee. This option is financially sound and more accessible to those who do not want to get into the nitty-gritty of mining and consider investing in their own mining rig an unneeded hassle.
How to Mine Monero as a Solo Digger
First of all, Monero's lack of requirement for specialized mining hardware should not make you think that you can start mining with just about any PC you can lay your hands on. The stronger hardware you have the better, and this refers to both CPUs and GPUs. Also, the lower national prices of electricity should help here, but that's something you can hardly change easily and immigrating to countries such as China or Venezuela for solo mining alone is hardly a simple enterprise.
The stuff you want from your hardware boils down to two main things:
Hash rate, which can be described as the basic "strength" parameter of your hardware. The higher the rate the better.
Electricity costs can be a drag on your budget, so checking your CPU and GPU power consumption in this segment is a must. This is the value from which we derive the cost of mining per KWh, i.e. the cost of power per individual mining unit.
A great help in this segment is offered by mining profitability calculators offering support for Monero. These include CryptoCompare, WhatToMine and similar platforms. Once you enter the required data on hardware, you'll need to select the Cryptonight algorithm from the appropriate menu and get the relevant info.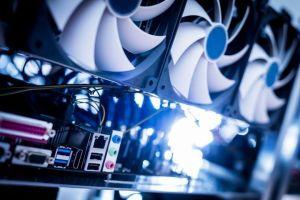 GPU or CPU?
Relying on the Monero mining performance calculator has yet another advantage – you are free to experiment with various hardware combos with it to find the sweet spot when it comes to performance and power consumption ratio within the limits of your available budget.
When it comes to Monero, it is a general consensus that better results are achieved with GPU cards, meaning that you should better allocate more substantial funding for their acquisition. GPUs offer better hash rates across the board compared to CPU, meaning that you can take your CPU's processing performance down a few notches and go for a more powerful GPU instead.
Also, as Monero uses CryptoNight algorithm, it is useful to know that AMD GPU cards are often described as better performers compared to their Nvidia counterparts. In any case, going anywhere below AMD R9 280x or even Radeon Rx 580 is hardly a wise investment. Another thing to consider in the case of Monero's CryptoNight is that it still supports mining this currency with CPUs. With the drop in prices of Intel's i7 CPUs, you can use these models as a starting hardware point if you want to focus on CPU-based mining.
Finally, if you prefer Nvidia hardware for any reason or you are stuck with one of these cards at the moment, bear in mind that they are a perfectly feasible mining option as well. Just remember that anything offering performance under the levels of Nvidia GTX 1070 or Nvidia GTX 1080 will hardly cut it when it comes to mining.
Best Software to Mine Monero with
No matter which GPU option you go for, you'll still need a mining software i.e. a "miner". Some of the popular options include: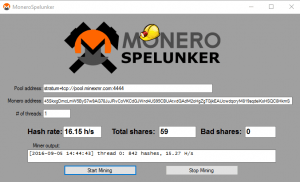 How to Mine Monero in a Mining Pool
Mining Monero as part of a mining pool involves you becoming a part of a group of miners who share their hash resources as part of a joint effort to complete blocks and share the proceedings in form of Monero tokens. Mining pools will also charge you a usage fee in the form of a percentage from whatever you manage to mine. Yet, pool-based mining comes with the benefit of having access to a more regular income stream and facing lower initial investments in the mining rig. Yet, neglecting the hardware side of things means having to wait longer to get a reward, so the pressure to select the best possible GPU or CPU for a rig still applies here, despite the fact that you are not engaged in solo mining.
Popular pools for this type of activity include MineXMR, SupportXMR, XMRNanopool and others.
Similar to what is done in the case of Bitcoin or any other crypto, choosing the best pool for you beyond the more popular ones will require you to apply some common sense in advance and check the pool of your choice in advance for its reputation, size and applicable fees charged by it.
Looking for Monero in the Cloud
If both solo mining and pools are not your cup of tea or seem too complicated, the most beginner-friendly option involves looking for cloud-based platforms that will mine Monero for you in your sleep. Your results may vary depending on your expectations, just as in the case of doing the mining yourself, but getting a respectable mining platform to work for you under a contract might actually get the job done when it comes to getting Monero in a hassle-free manner. The advantages include not having to worry about the acquisition and maintenance of hardware and providing sufficient space and cooling equipment for the mining rigs.