It seems like the meme cryptocurrency Dogecoin is all the rage these days, as many new generation investors are scrambling to buy DOGE. Started as a joke on December 6, 2013, by Billy Markus and Jackson Palmers, Dogecoin was never intended to become a serious project. Nevertheless, the coin became one of the most popular crypto memes online and was jokingly "endorsed" by numerous memsters, including Tesla's Elon Musk, who became Dogecoin's CEO for a day and tweeted a meme in support of a future on the dogecoin standard.
It's inevitable pic.twitter.com/eBKnQm6QyF

— Elon Musk (@elonmusk) July 18, 2020
So, if you're interested in becoming a part of a global internet joke, and maybe even make (or lose) some money by trading Dogecoin (DOGE), you came to the right place.
In this guide, we'll explain to you where and how to buy Dogecoin and get or sell your first DOGE.
How to buy Dogecoin (DOGE)?
Like all cryptocurrencies, Dogecoin (DOGE) is traded on multiple cryptocurrency exchanges. As such, in most cases, you will have to register and verify your account prior to starting to trade DOGE. Typically, registration takes just a few minutes, while account verification may take up to 24 hours, based on how busy the exchange's customer service is at the given time. Alternatively, you can use instant exchanges, as they don't ask you to open an account, but you need to have a valid DOGE wallet address instead.
The best exchanges with DOGE markets are: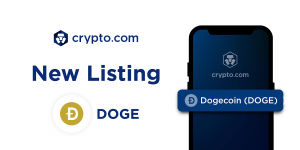 Crypto.com. Crypto.com is one of the fastest-growing international fiat-to-crypto gateways. Its app lets you buy and sell over 90 coins, including DOGE, without fees and extra markups and using most fiat currencies from all over the globe. 

Besides, you can order its Crypto.com VISA card to spend your cryptocurrency holdings on daily purchases with ease or make use of Crypto.com's exchange if you want to get deeper into cryptocurrency trading. The deposit options include bank card payment, bank/wire transfers, as well as crypto deposits.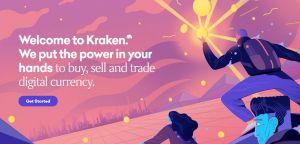 Kraken. One of the world's top cryptocurrency exchanges and security powerhouse, Kraken, makes it easy to sign up and buy DOGE on its platform. It supports the trading of more than 150 coins, including Dogecoin (DOGE), Bitcoin (BTC), and other top cryptos. All you need to do is register an account, pass verification, make a bank deposit (SEPA, SWIFT, or wire transfer), and you're good to go.

Unfortunately, some third-party payment processors do not allow direct deposits to Kraken. Overall, Kraken is a highly-secure and beginner-friendly exchange, which makes it a great place to buy DOGE.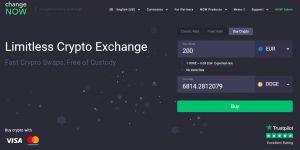 ChangeNow.io. If you're looking for a quick way to get Dogecoin (DOGE), ChangeNow lets you buy cryptocurrency with a bank card and without account registration. All you need to have is a functioning Dogecoin wallet, and you can get one here. 

The process goes like this: 1) Select "Buy Crypto." 2) Select the currency you'd like to exchange for DOGE. 3) Enter the amount of DOGE you want to buy. 4) Enter your DOGE wallet address. 5) Complete the payment and receive DOGE directly to your wallet within 10-20 minutes.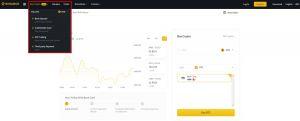 Binance. One of the most popular cryptocurrency exchanges worldwide, Binance lets you register quickly and buy cryptocurrencies without account verification. The exchange work's worldwide, but the United States residents need to access its separate branch – Binance.US version 

Binance offers a wide range of cryptocurrency services, and also supports buying cryptocurrencies with a bank card, bank deposit, and other third-party payment options. Although the exchange might be complicated to navigate for beginners at first, buying DOGE on Binance should be an easy feat if you follow on-screen instructions.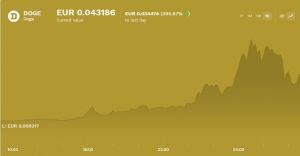 Bitpanda. Bitpanda is one of the best places to buy Dogecoin (DOGE) in Europe. Perhaps one of the most user-friendly exchanges on this list, Bitpanda is a top destination for everyone who is new to the cryptoverse. While you have to register and verify your identity, using Bitpanda is as easy as pie. Invest in DOGE, Bitcoin, Gold, and 50 other assets with a single click of a button, create a personalized savings account, dollar-cost average into Bitcoin, or even take out Bitpanda's VISA card to spend DOGE and other cryptocurrencies on the go. Advanced users might also like trading on Bitpanda PRO, which offers a professional trading interface and order types.
There are the top destinations for buying Dogecoin (DOGE) in 2023. Mind that cryptocurrencies like DOGE are still largely experimental, and can experience extreme price fluctuations. As such, never invest in cryptocurrencies more money than you can afford to lose at any given time, and trade responsibly.