Monero (XMR) is one of the best-known privacy coins in the market. Created to address the perceived problems of other cryptocurrencies, most notably pseudonymity, it forked from a similar coin called Bytecoin (BCN) after the latter suffered some reputational hits. Taking Bytecoin's powerful privacy-oriented open-source application layer protocol, Monero also added ring signatures, ring confidential transactions (RCT), and stealth address technologies. All of these combined made for an almost perfectly anonymous and secure cryptocurrency.
Its coin, XMR, is highly sought after by anyone who wants to keep their identity secret beyond what other cryptocurrencies offer. However, Monero also keeps the transaction itself a secret—the amount and its destination are equally well-protected. Although it offers advanced privacy features, using Monero is not limited to tech-savvy people. Even its basic privacy features are vastly more advanced than those of many other cryptocurrencies.
How to Buy Monero in 2023
Buying XMR in 2021 is not very difficult—many exchanges listed the coin a long time ago. Still, finding the best exchange for your own needs can be a little daunting, so here, we list our top five picks with a list of their pros and cons. Once you've made it to the bottom of the list, you're very likely to have a much better idea of where you can get your XMR!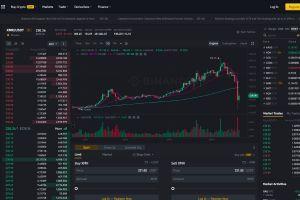 These five exchanges cover the most experience levels, array of financial instruments, and payment options. One of them is bound to work for you—but you may likely be undecided between two or more. To make up your mind, try reading our reviews linked above and familiarizing yourself with each exchange until you can decide!